a Qajar gem in the centre
The great thing about renovating existing buildings is maintaining their identity while figuring out how to repurpose them for new uses. Famouri House is one of the houses left from the Qajar period which has adorned the urban environment of Jomhouri Street with character, texture, and vibrancy you can't get from new buildings.
Capital Tehran is a huge city: 730 km² large with 8.7 million people. I tend to picture this street with dozens of motorbikes and cars stuck in traffic jams right before Hafez Bridge. Just around the corner, Famouri House is located at the end of a dead-end alley in this hectic district. Its exact location is: No. 6, Goshtasb Alley, after Hafez, on Jomhouri Street.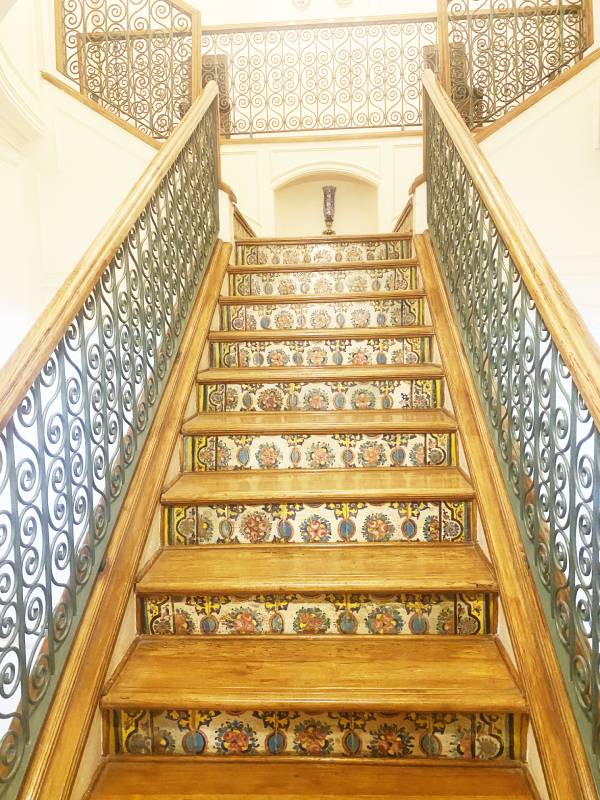 This magnificent Qajar House was renovated in 2008 and opened its doors to the public.
Here you can take refuge and treat yourself to a long glass of Persian summer drink with its cardamom aroma caressing your palate even before the glass touches your table.
The best is to find a table out in the open area to enjoy the sound of water in the blue pond in the middle of the garden to enjoy its pleasant ambiance and charming environment.
In the spring of 2021 I paid this beautiful place a visit with my parents. I personally did not order food but I have heard they serve the most delicious traditional Persian food such as pan-fried kebabs with buttery rice (polo kabab) but their signature dish is ghormeh sabzi which is one of the most known and obviously loved dishes in Iran.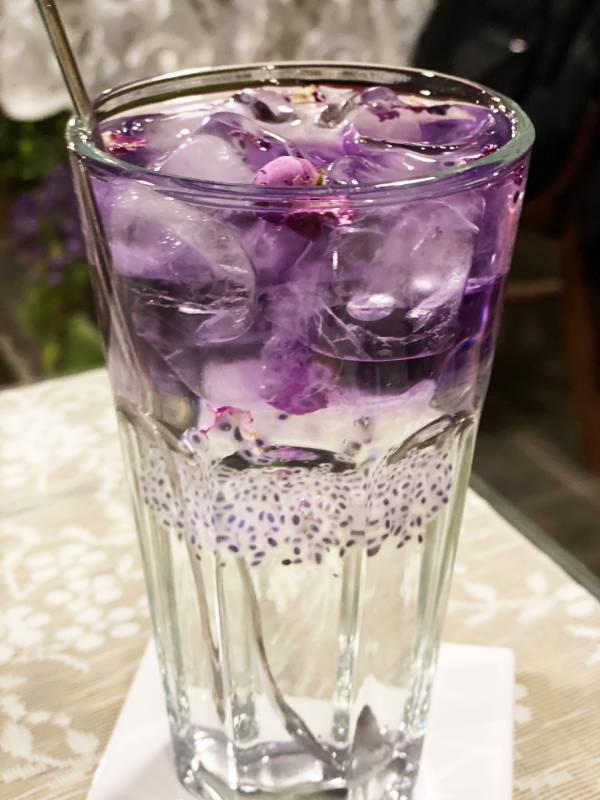 My favourite drink at Famouri House was the orange blossom and cardamom. To tell you the truth that was my mom's drink and I just could not resist the temptation of having a sip.
That, of course, made me order one for myself and slurp the last drops greedily. Charmed by its taste, I've recreated this drink at home for my husband multiple times and he could not help but agree with me on the taste and the sense of freshness.
Famouri house is a beautiful cafe with friendly staff, delicious and refreshing drinks and Persian dishes which have truly done Persian cuisine justice.
Lots of gleaming and picturesque cafes filled with antique tables and chairs placed around blue ponds decorated with Persian tiles have become the charming hotspots for young and old these days. To grasp how these gorgeous cafes were created requires traveling down the history lane.
The Qajar dynasty (1789 to 1925) is the most populated dynasty ever in the history of Iran. Polygamy culture and the persistence on having as many children as possible to empower the dynasty have left Tehran, Isfahan and Shiraz with dozens of magnificent houses that used to be the homes of the wives and children of the Qajar dynasty.
Some of these aristocrat homes have already been replaced by skyscrapers, apartment buildings and shopping malls by the Iranian government but some have given their place to magnificent cafes and restaurants while still holding their beauty and character. Nowadays younger people tend to value their heritage more than ever, maintaining their identity while figuring out how to repurpose them for new uses. Here are some of these breathtakingly beautiful houses: