city of Saraye Sa'd al-Saltaneh, baklava and gheymeh nesar
Before traveling to Qazvin I just knew that this small and humble city is famous for its delicious gheymeh nesar, a jewelled rice dish and its variety of sweets and baklavas.
Lots of cities in Iran claim to have the best baklava but with all due respect to the beautiful Yazd, Qazvin has the most delicious baklava I ever tried in my life. Their baklava sweet is packed with pistachios and almonds and the sugar ration is less than that of Yazd's. The pastry is thin, which allows you to relish the aroma of cardamom and cinnamon even more.
Before going there I had been recommended to go to Saraye Sa'd al-Saltaneh or the Grand Bazaar and look for Zafferon sweet and pastry shop. Once we arrived there it took me nearly an hour to finalise my shopping. The owner was very friendly and offered us a lot of sweets to taste before buying. So why would I want to leave that heaven.
Qazvin is located in the northwest of Tehran. My parents and I drove to Qazvin from Tehran and it took us around 2 hours to get to this beautiful city. We stayed at Khane Behroozi, an old beautiful house that has been remodeled to a gorgeous hotel. The rooms are located under the ground with wooden doors to a huge garden with a pond in the middle.
Saraye Sa'd al-Saltaneh is an old bazaar or caravanserai in the heart of Qazvin which was developed in Qajar era (built during Safavid ruling) , the dynasty before Pahlavi and last Persian kingdom before the revolution in 1979. If you are tired and jonesing for a nice Persian style drink, jump into Ersiye cafe and order their sweet and aromatic Persian drinks and enjoy looking at its beautifully decorated rooms.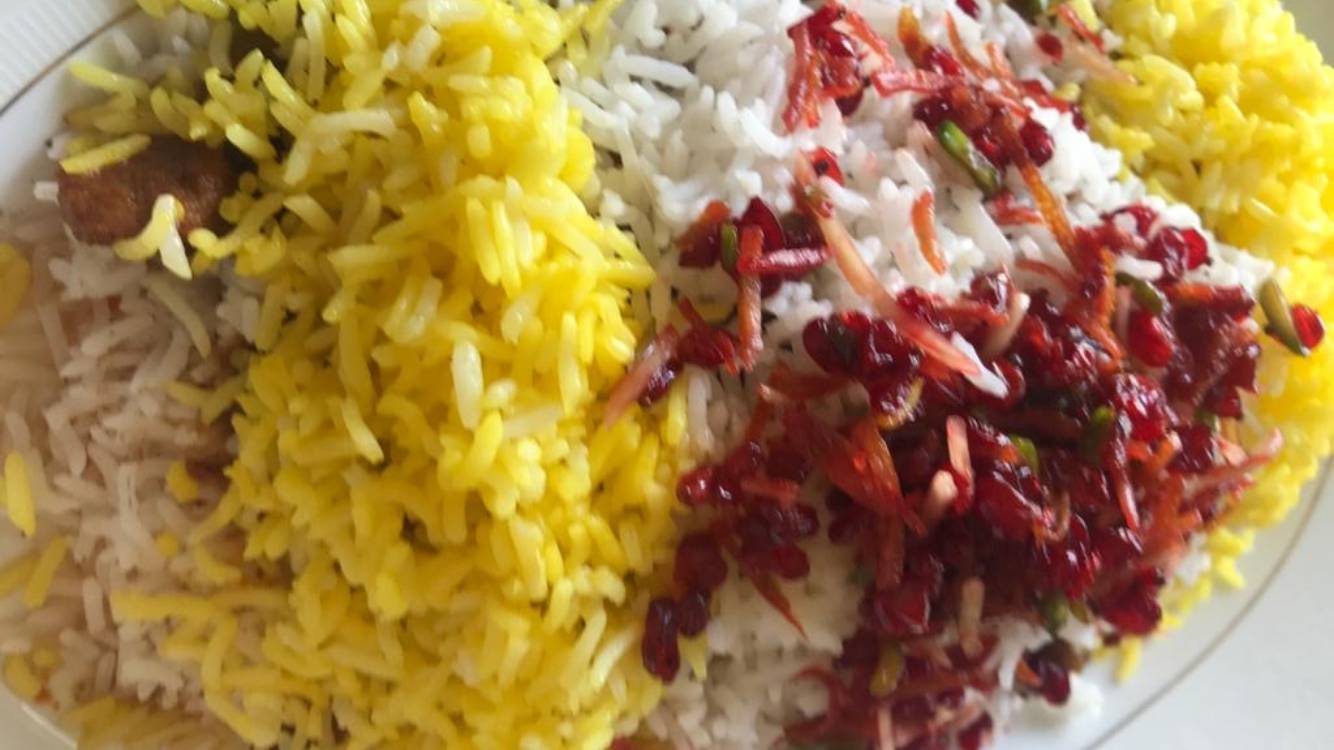 The most famous of all dishes in Qazvin is Persian jewelled rice with lamb (gheymeh nesar). It is quite common to ask people for food recommendations rather than searching them on the internet.
Most of these great restaurants are very old but have a profound history in Persian cuisine and they are run by old people who never believe in social media or having a website for their restaurant thus finding a good restaurant is just the matter of word of mouth.
Just walk in the street and ask people to recommend a good restaurant and you'll end up having a full list for your entire stay. To eat gheyme nesar we went to a humble restaurant called Samadiyeh. They had lots of beds and benches where you could lie down and take your nap right after their colourful and adorned rice platter with pistachio nuts, barberries, sweetened orange rinds and lamb chunks. They then served Persian black tea in narrow-waisted glasses and it was right after that my father made himself comfortable and took a little siesta.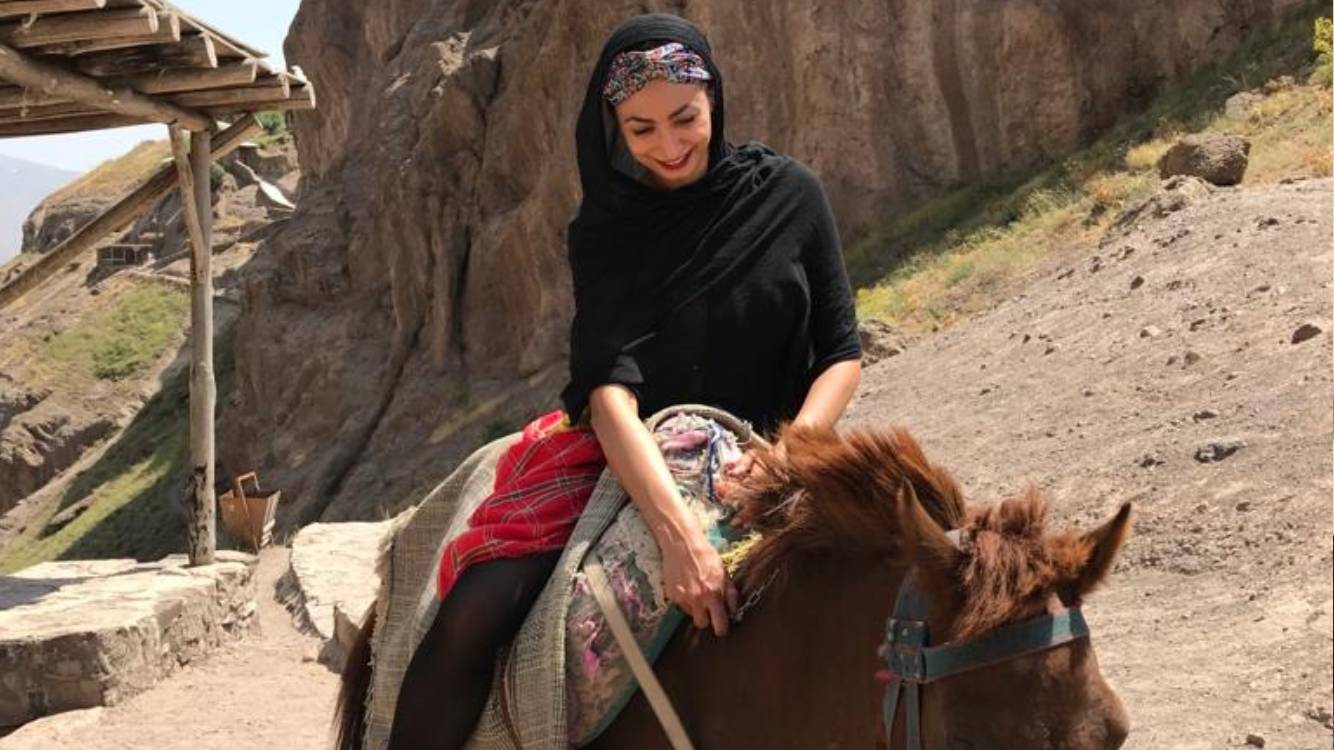 Before going back to Tehran we headed to the mountains of Alamut Castle. To get there you should drive in windy roads for 2 hours.
Once arrived you should be on mules and horses to go to the top. Right after you get off your mule or horse there is still a couple of hundred stairs to climb. After a cup of sweet drink offered by the castle guide to bring me back to life, I finally had the chance to get a glimpse of this magical castle.
To me, Qazvin is a package of architecture, history, and food and is a must-see in Iran.