cafe with its amazing decoration, glassworks and antiques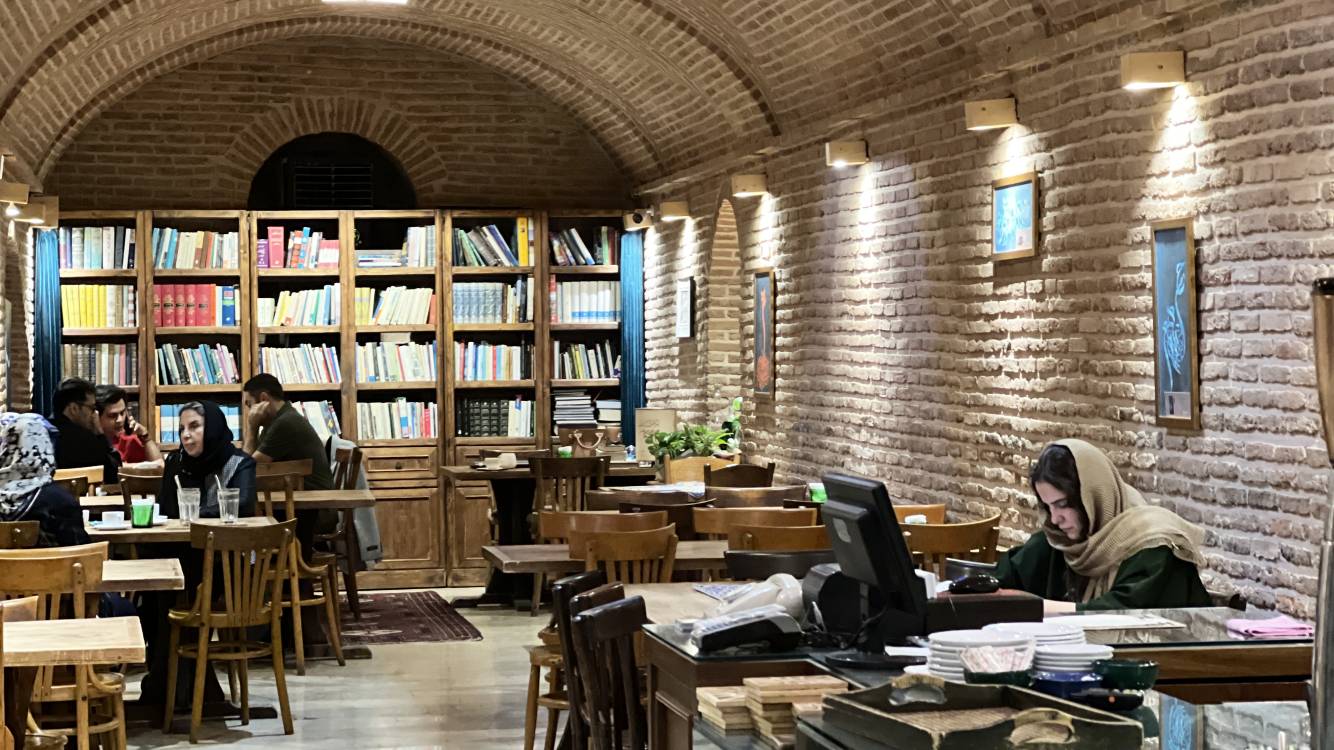 Ersiye and Negarossaltaneh cafes are two renowned cafes in the Grand Bazaar at the Saad al-Sultaneh Sarai. Ersiye has a stunning collection of glasses and antiques. Their antique pieces have offered style and a hint of history which evokes amazement and interest in the guests.
We loved the design but the main reason to go there was to eat. Unfortunately we were told that the food was off their menu and that they did not have a chef in the kitchen anymore. We tried their carrot and chocolate cake and they were both very fresh and moist. Our baby's buggy was not allowed in and we had to leave it out of the shop thus a bit child-unfriendly.
Qazvin is the city of baklava located in the northwest of Tehran. It is a two hour drive from Tehran. Visiting this beautiful city can be done in two days, as it has a small centre and all attractions are nearby at walking distance.
We were invited to visit the next door room which was stunning of its kind. The mirror design on the wall and the beautiful chalk work on the ceilings took us to Qajar palaces in Tehran.

click on image below to watch video

By and large, the beautiful decoration inside was quite unique and impressive and the antique stuff allowed the past to come to the present. Though the eating part of it was nothing special, the decoration is certainly worth a visit.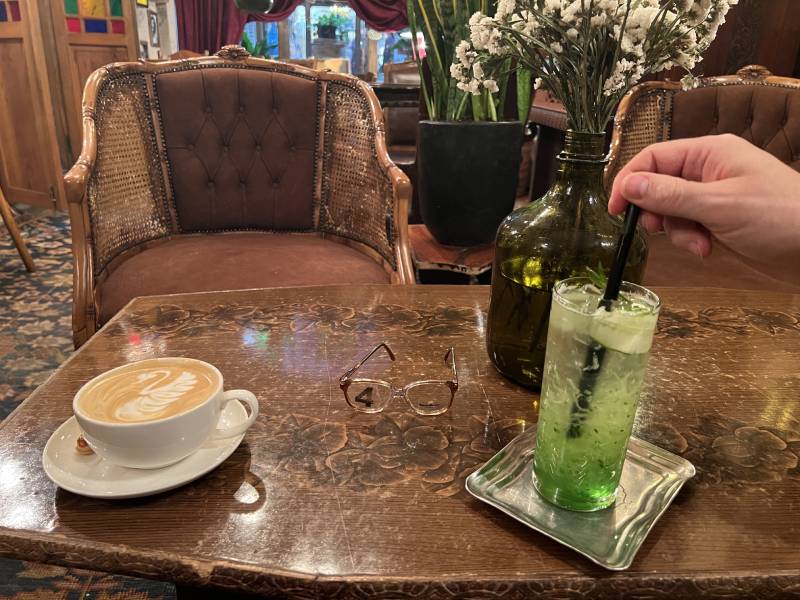 Negarossaltaneh cafe in Saad al-Sultaneh Sarai was also another beautiful cafe in Qazvin. Their Persian drinks with cucumber and Sekanjabin syrup (mint and vinegar syrup) was refreshing and calming.
What we loved was that though the cafe is a Persian classic they did serve modern drinks and desserts as well. Their ice cream bowl, my husband's favourite, was a combination of pistachio, vanilla and chocolate scoops served in a beautiful Persian handmade Isfahan bowl. Aside from its refreshing drinks and Persian snacks, this cafe was a museum on its own.