restaurant and antique shop next to Naqsh-e Jahan Square
Chah Haj Mirza or Azadegan cafe/restaurant is a stunning place with a very unconventional decoration and style. Situated in the busy streets of the Bazar right before Naqsh-e Jahan Square, this humble eatery is jewelled with antique pieces all over.

click on image below to watch video

The courtyard, the walls and even the ceilings are covered in beautiful old and unique art and handmade pieces which are all for sale with a very reasonable price. The food is absolutely delicious with respect to the true nature of Isfahani traditional food. The menu does not give you dozens of options, but they truly do the cuisine justice.
Isfahan province is nearly 500 kilometers south of capital Tehran with Isfahan as its capital city. Isfahan was the kingdom's capital during the ruling of Shah Abbas. With a population of something above 2 million people, Isfahan is considered the third most populated city after Tehran and Mashhad.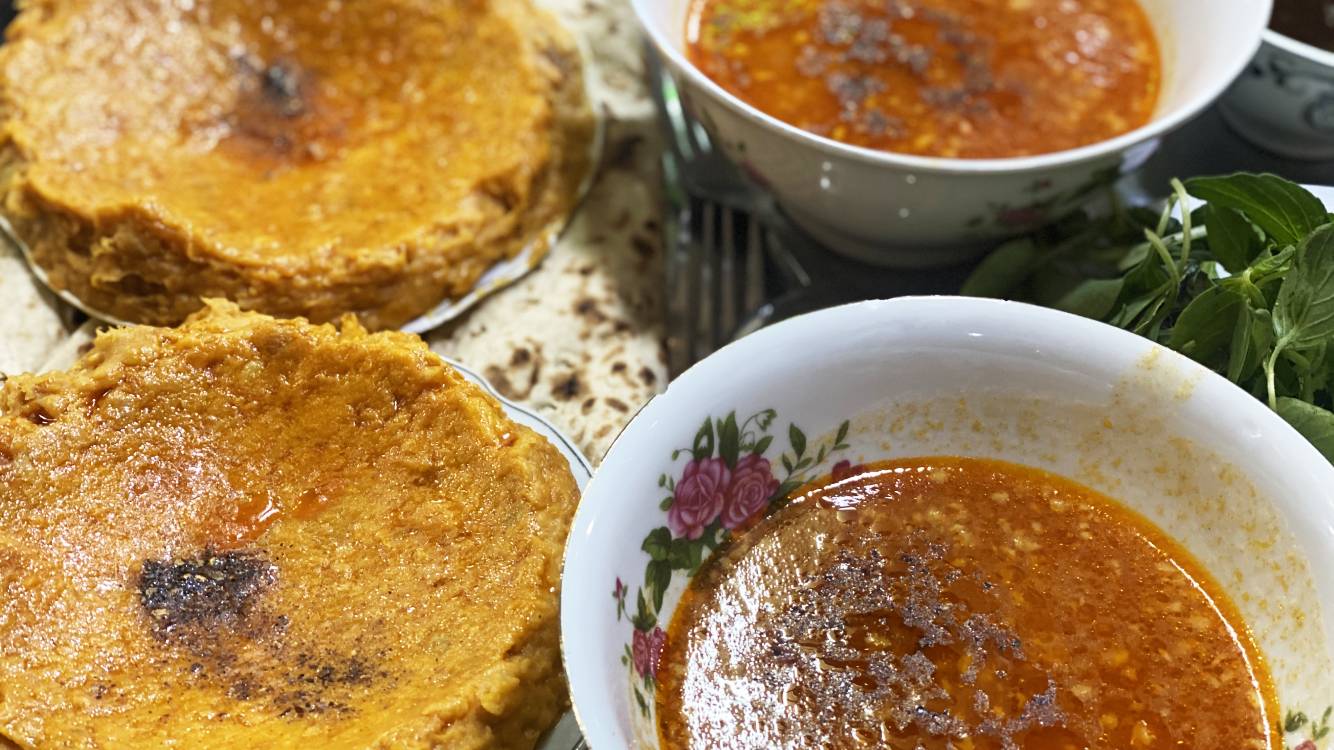 We ordered abgoosht, bademjoon kashk and doogh gooshfil. Abgoosht is one of the most traditional Iranian dishes which is served in two different bowls: the fully-cooked beans, potatoes and lamb and the broth.
You are always given a pestle to smash the meat and beans and lots of flat bread to shred in your broth. However in Isfahan the beans and lamb are already smashed and prepared for you. This dish is often served with fresh mint, basil, radishes and taragan to put in the bites you make.
Bademjoon kashk is an eggplant dish served with Kashk (a special iranian yogurt-like sauce). Kashk in Isfahani cuisine has a special place. They pour it over their dishes to give it a tangy and savoury taste.
The eggplants in Bademjoon Kashk were cooked whole and every bite just melts in the mouth. Personally, I had never had such a delicious eggplant dish that is prepared with such elegance and care. This dish is also served with lavash bread.
Doogh gooshfil is the most typical Isfahani drink. Dough is diluted yoghurt with some added salt and Gooshfil (literally translated as the elephant's ear) is a flat crispy fried dough dunked in saffron rosewater syrup.
The combination is a little weird and unconventional but it works! I love it. To me this drink and sweet combination is stunningly unique and refreshing.
This place first amazed us with its cute decorations and left us dumbfounded at the end with the exquisite quality of its food. The prices are affordable and the portions are generous.