a trip into history through time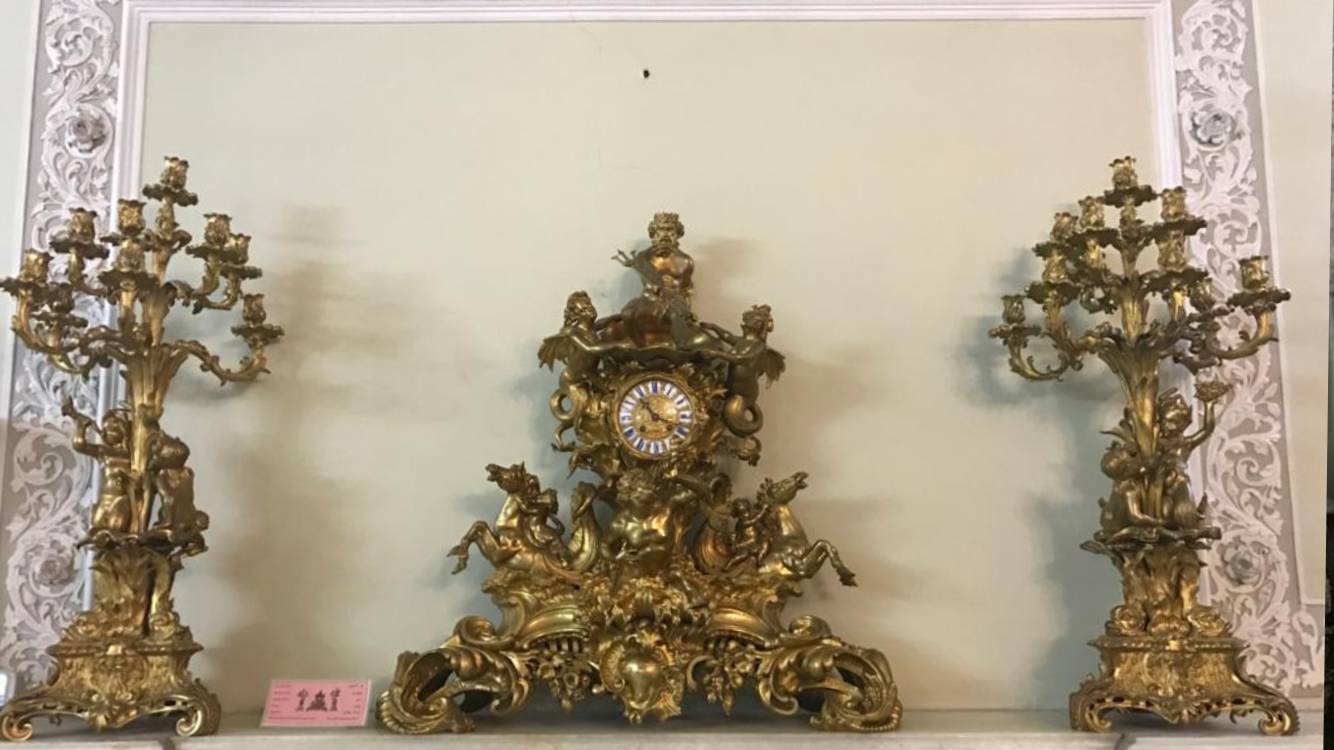 Time museum is an exhibition of the evolution of various types of watches and clocks from the seventeenth to twentieth century.
You can see a collection of hourglass, blue clock, pendant, mechanical wall clock, pocket and wristwatches as well as watches and clocks that once belonged to famous Iranian figures like Professor Hessabi. Also the sun clock of Nasser al-Din Shah is on display and there is a calendar room where you can see all sorts of Iranian periodicals.
Capital Tehran is a huge city: 730 km² large with 8.7 million people. The time museum is in fact the house of Hossein Khodadad, a wealthy carpet and shipping merchant in Qajar time, close to Darband and located in Zafaraniyeh, one of the richest and most expensive neighbourhoods in the north of Tehran.
In the small and peaceful garden of the museum there is a nicely decorated cafe with a Persian-oriented menu. One of my favourites was their version of Persian omelette served with fresh naan or taftan bread.
The gorgeous watch designs were a true inspiration for me as a true Iranian jewelry lover. Among the trip down the time path, there was one gold watch that I could not move away from. I stared at its unique design for minutes imagining what it would be like to have it on my own wrist. A yellow gold watch with a lid on top ornated with my stone, emerald.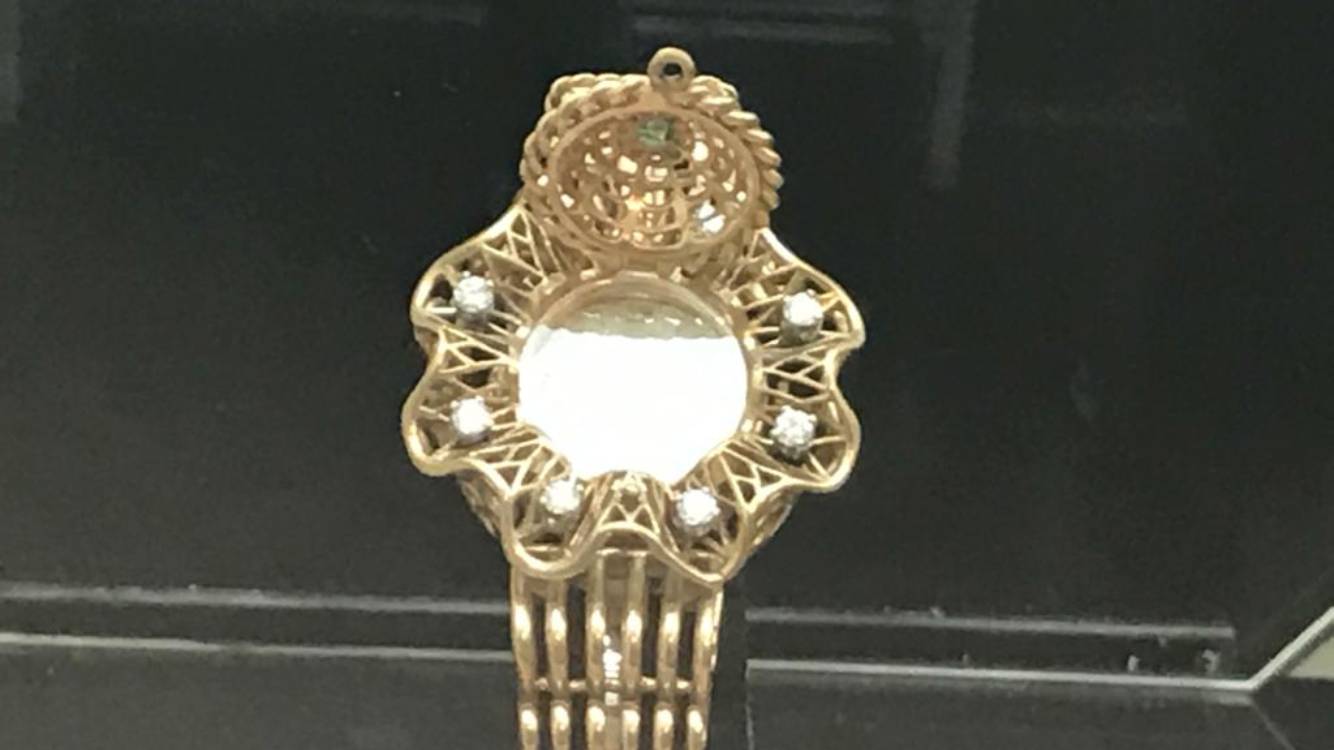 That means to check the time I would have to first take the lid up to see what time it is.
I left the museum as I was dreaming of the day I have that watch on me and someone asks me "Excuse me, what time is it?" So I would stand there with a big smile on my face, moving the lid up, checking the time, looking up and announcing the time.
The museum is full of beautiful pieces and unique designs of watches. To visit this place and fall in love with its beauty and peacefulness, you definitely don't have to be a photography fanatic or watch connoisseur. Just a little love for the country and its rich history is more than enough to drag you to this piece of gem in the heart of the north.