Persian carpets and majoon vitamin stores
Carpet museum, located in Tehran next to Laleh Park and founded in 1976 is a permanent exhibition to a variety of Persian carpets from all over Iran. The carpets date from the 16th century to the present.
The museum has been mostly inspired by Iran's last Empress Shahbanu Farah Diba Pahlavi to preserve this important and most distinguished manifestation of Iranian art and cultural heritages.
Capital Tehran is a huge city: 730 km² large with 8.7 million people. The carpet museum is located in midtown Tehran adjacent to Keshavarz Boulevard, The Ministry of Agriculture, Laleh Park and the Museum of Contemporary Art.
The most famous and most intricate Persian carpet is said to belong to Tabriz but once you step a foot in his museum you will understand that weaving carpet is a handicraft of nearly every province in Iran with different styles, pattern and color-theme. Tabriz, Isfahan, Mashhad, Shiraz, Qom, Kashan, Yazd and Kerman are all renowned for their outstanding handicraft.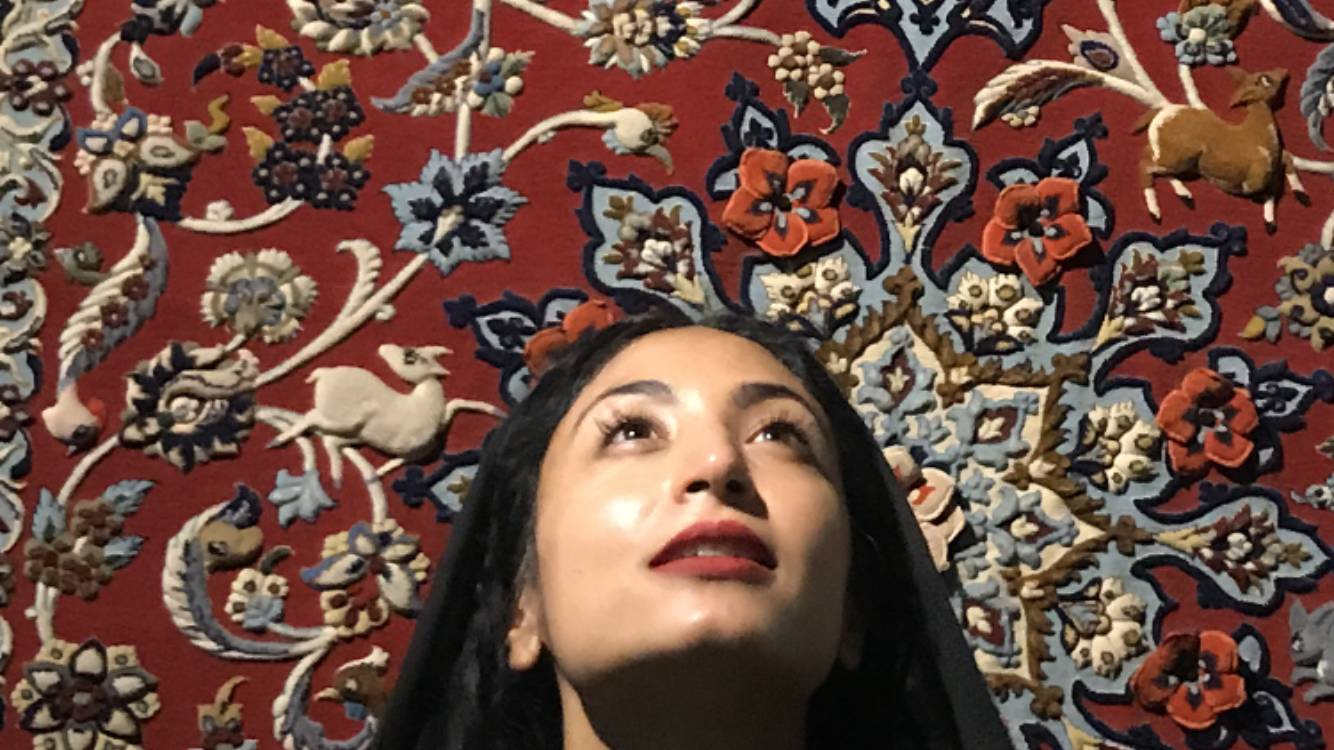 The patterns are inspired by the beliefs and moods of the weavers. The patterns feature natural elements or sometimes a display of family tree of Persian kings and dynasties.
Some of the carpets are inspired by the great mythological poem book Shahnameh Ferdowsi. The weavers have portrayed the characters of the book which is just mindboggling to look at even if you do not have any background knowledge about the poem book.
If you are astounded by the carpets and would like to buy one or two for yourselves, Persian carpet in the heart of the big Bazaar in Tehran is where you should go. My advice is to go with a local to make sure you buy the carpet at its real price.
And if you would like to stay in Fatemi and Laleh Park area and would like to have a refreshment you can continue your walk in Fatemi street towards Fatemi square and make a stop at one of the health corners or vitamin stores.
Vitamin stores in Iran serve all sorts of fruit, vegetable and dairy combination as smoothies. The most Persian ones are:

carrot juice with saffron and pistachio ice cream and a touch of cinnamon
pistachio and icecream milkshake
melon shake
banana milkshake
vitamin bomb (majoon) which is a mix of lots of nutritious ingredients in milk. The mix contains milk, ice cream, dates sesame seeds, pistachios, cashew nuts, shredded coconut, honey, cinnamon and sometimes egg yolks. Majoon is often advised for people who feel weak and need an energy boost.
As you enjoy your drink, walk towards the beginning of Fatemi street and you'll reach Vali-Asr street or Pahlavi Street, one of the longest streets in the Middle East, that connects the south and the north of Tehran together and is considered one of Tehran's main shopping streets.