the mountains of Tehran
Amidst the hustle and bustle of Tehran, perhaps it is time for a quick getaway. Darband is one of the neighborhoods of Tehran and an old village of Shemiran in the north of Saadabad Garden. Remember to wear comfortable shoes and a fleece even if it's a hot summer day in the city center.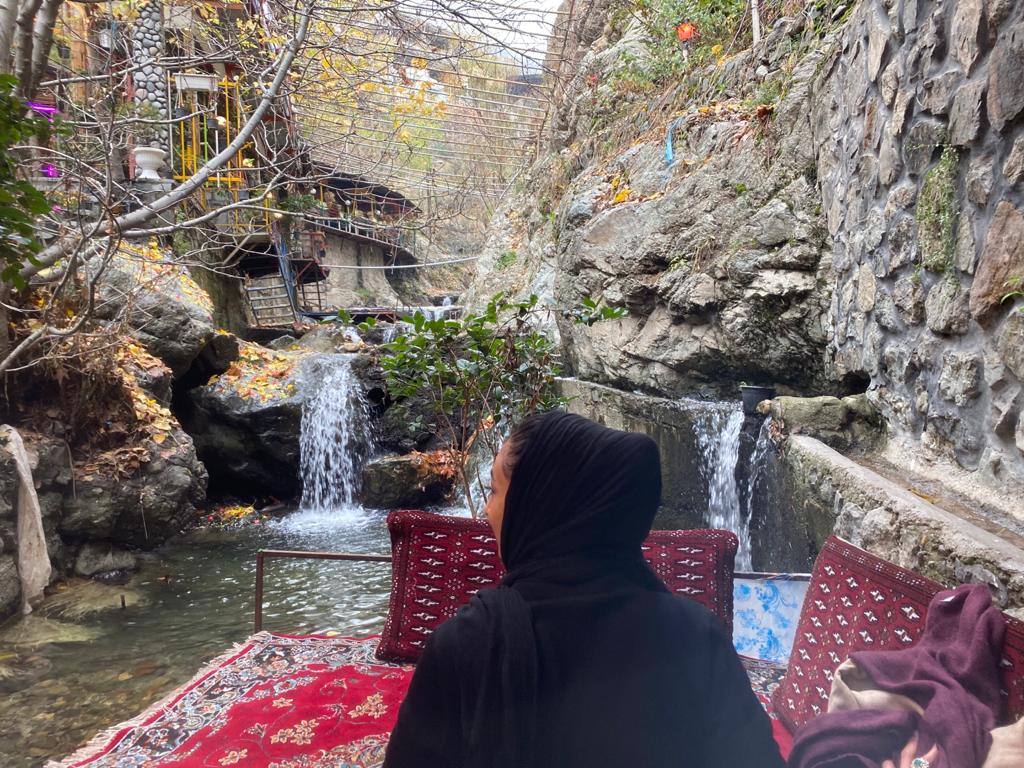 It is the beginning of a popular hiking trail into Mount Tochal, which towers over Tehran.
You can walk in a mountainous environment (or use the chairlift if you are not interested in hiking), enjoy the sound of the waterfalls as you snack on your the seasonal delicacies such as fresh walnut in saltine, sour-sweet and juicy prunes from adjacent gardens, lavashak, a thin layer of dried fruit puree, cooked fava beans in vinegar and salt as well as cooked beetroots on a cart in winter times.
Capital Tehran is a huge city: 730 km² large with 8.7 million people. To reach Darband, you should first go to Tajrish Square. You can reach this square by using the BRT (high-speed) railway-Tajrish buses, or by metro line (Kahrizak-Tajrish line) or by city taxis. From there, you can take the Darband-Tajrish line taxis to Darband Street in Sarband Square.
The restaurants in Darband serve abgoosht, all sorts of grilled meat on a bed of buttery saffron rice and grilled offal on a skewer. If you go there at night you can enjoy the walk through the illuminated stairs in the heart of the mountains and browse along to find your favourite restaurant.
The prices are often a lot higher than restaurants in the city center, the reason being the luxurious and stunning environment and the adjacency of the restaurants to the waterfalls. You can also choose to have Persian-style tea, dates and saffron rock candy in those restaurants with their tables or beds set in the middle of the water while you dip your feet in the river.
The Zahir-od-dowleh cemetery, where many Iranian giants of art and culture are buried, is also located in Darband. And while doing research I discovered that the people of Darband neighborhood still speak the Tati language, also called old Azeri, which is still used in many parts of Iran.
Whether it is a romantic city break with your partner or a casual stroll on a crisp autumn day or a family get-together in a hot summer night, Darband is a must-visit place in Tehran.